While our students are at home, our teachers are reaching out to families through the Internet to provide opportunities for learning from a distance. Distance Learning will begin the week of April 6.
Secondary distance learning
Distance learning in our secondary schools is facilitated by your student's teachers. For students in grade 9-12, the Ministry of Education guidelines include three hours of work per course per week through teacher-led learning, with a focus on achieving credits and working towards graduation.
In the DDSB, secondary students will be interacting with their teachers through a learning platform such as Google Classroom, D2L Brightspace or Moodle. If your student is unaware of how to reach their teacher, please use the school contact list to email that teacher or contact the school principal.
Accessing Resources
Students using Google Classroom, D2L or Moodle may access their online classes from the Student Mobile Campus link at the top of this site. Students log in using their DDSB credentials (student number followed by @ddsbstudent.ca and their password). If your child does not know their login information, please contact their teacher for help.
For the most consistent experience, we encourage the use of a Chrome browser, if possible. To avoid "You need permission and Access errors", families may wish to create a Chrome profile for each student in the household.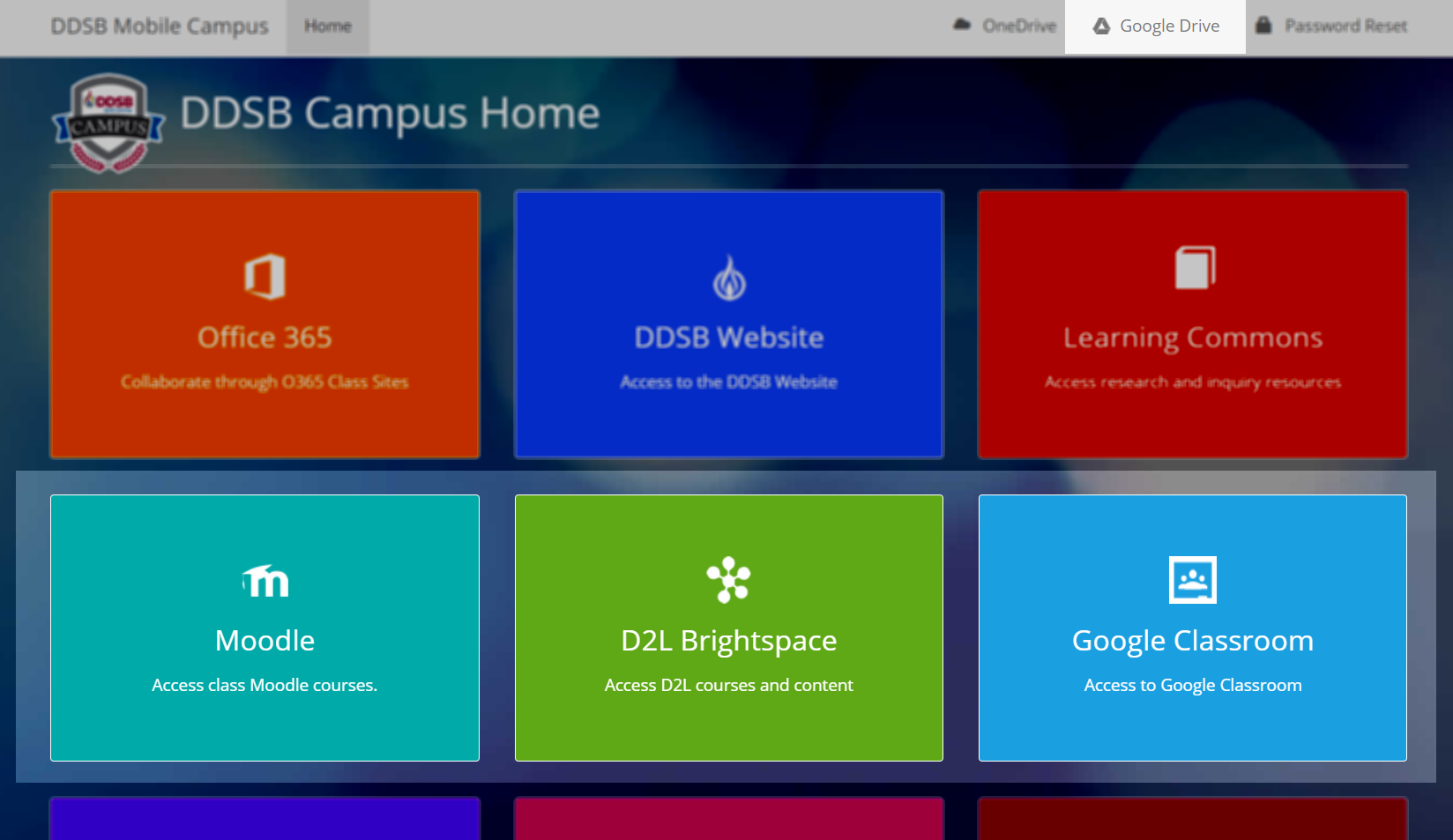 Distance learning troubleshooting and FAQs
FAQs and troubleshooting information for distance learning can be found on ddsb.ca.